Eva Lu – La Floraison Wellness.
I met Eva Lu at a social event organised by a mutual acquaintance and now my friend  Jules. Eva used to work and live in San Diego 3 years ago. Her business is set up in the US as she is waiting on papers to finalise her being able to work in France. She is therefore currently operating virtually, offering services such as face yoga, vaginal steaming, food therapy and wellness consultations based in Traditional Chinese Medicine. You can see the range of her offers on her website : La Floraison Wellness (coming soon to Antibes). Eva got married in 2020, between two lockdowns and she also just literally had a baby girl a couple of days ago. I am sending again my love to her and her family.
.
Meeting on International Day for women rights.
Eva welcomed me in her beautifully converted warehouse flat. We met on the International Day for women rights, on march 8th. It felt like a celebration that I shared that time with Eva. We talked about a lot of topics related to womanhood, being an entrepreneur, and other aspects of life. The main feeling that I got from spending this lovely morning with Eva was that there was an ease and grace about her movements and the way she talked. She inspired confidence and a feeling of a slower heart rate, whilst in her presence.
One of the things we found we have in common is that she and I would look at what we do in an holistic way. In my case, I photograph, coach, mentor or build my photography workshops, with the aim to include work on other aspects of life / personality or beliefs that could help or complete the learning process. We both look at people coming to us as whole persons, coming with a past, habits, beliefs, experiences, background, knowledge and ressources. And we look to build on these with them.
I also had the privilege to experience some of the things that she does with / for her patients. One of them was burning and using a stick of Moxa (made of mugwort). She used it on my knee (a knee that brings me much pain after a silly fall last year) after she used it on her foot. It was a very nice sensation actually, and not something I knew of or indeed has used before. She also showed me an example of a herbal mix that she prepares for vaginal steams that may help some of her patients. Eva considers her patients' journey. She recognises that each woman she meets is at a point where they might be ready to change some things and perhaps not others yet. She might therefore give some "homework" to them as part as their journey and see how they progress.
We finished with a beautiful home made lunch – Eva prepared some pork and crab dumplings with sides of rice and vegetables (recipe after the photos if you are interested) and I feel like I had a full experience of what working with Eva is : relaxing and  fulfilling. Aside loving getting to know Eva a bit better, I also loved learning a few tricks, sharing thoughts on life, and a real feeling of being looked after.
Read on after the beautiful photos we created together, and find out her thoughts on the questions I asked her.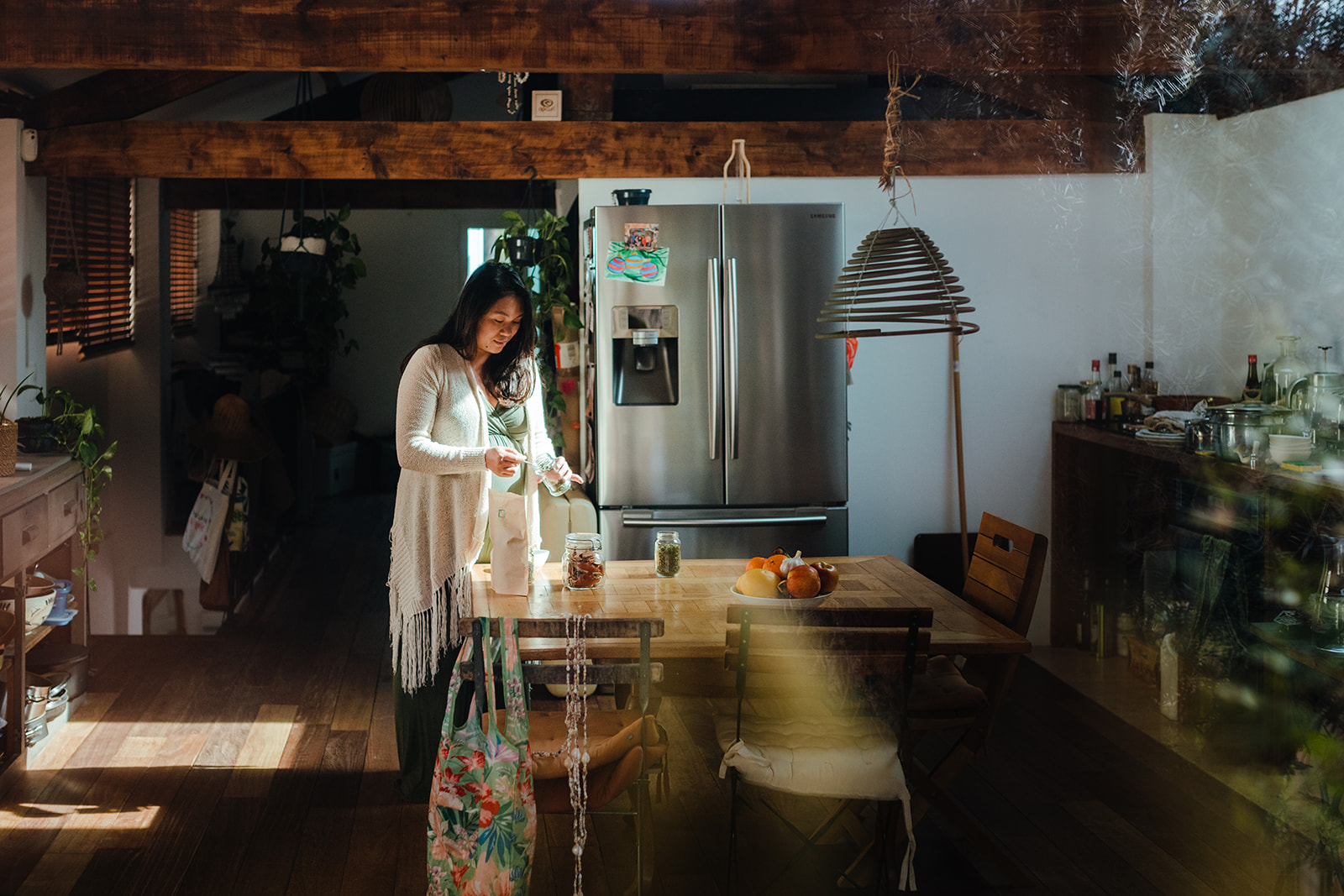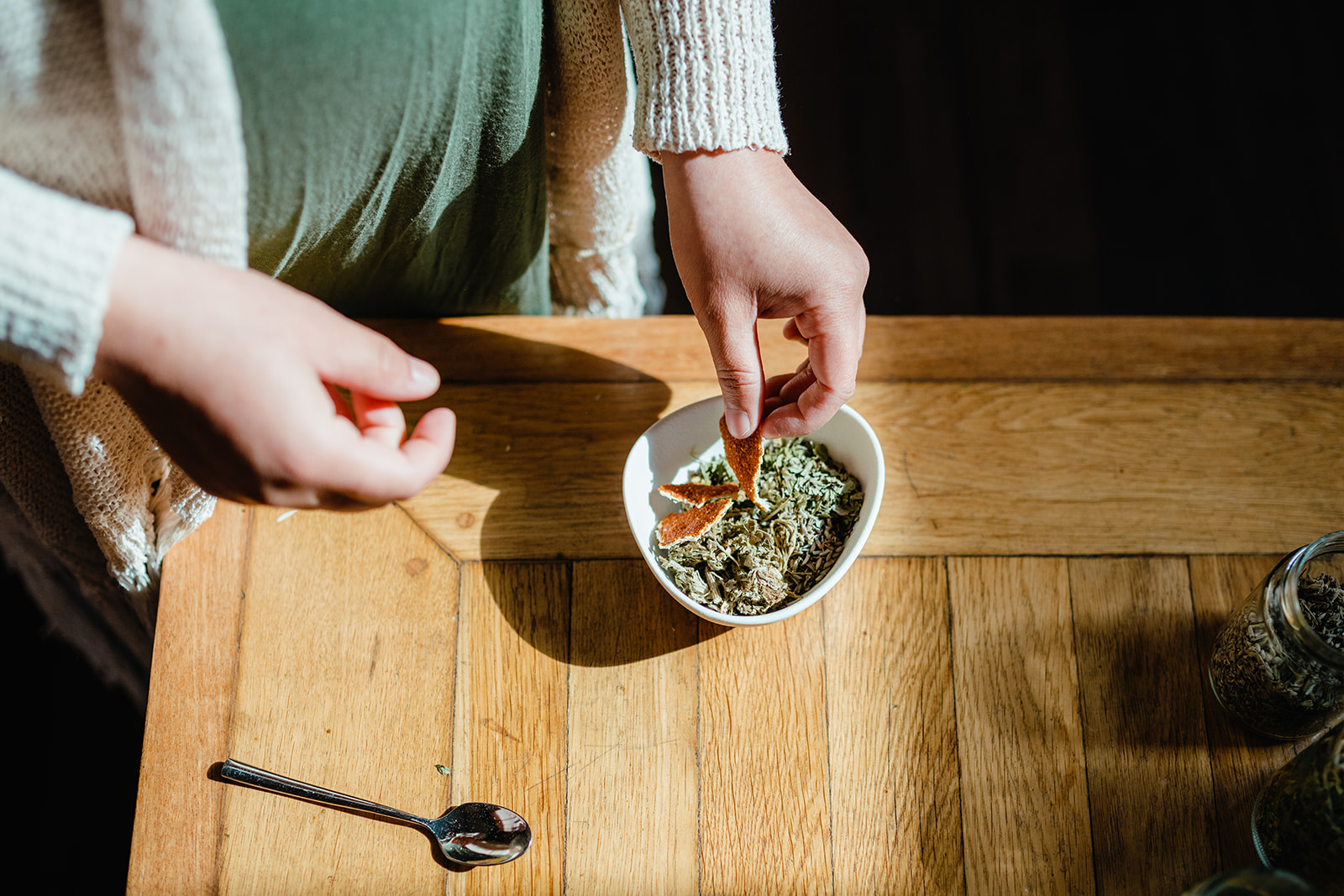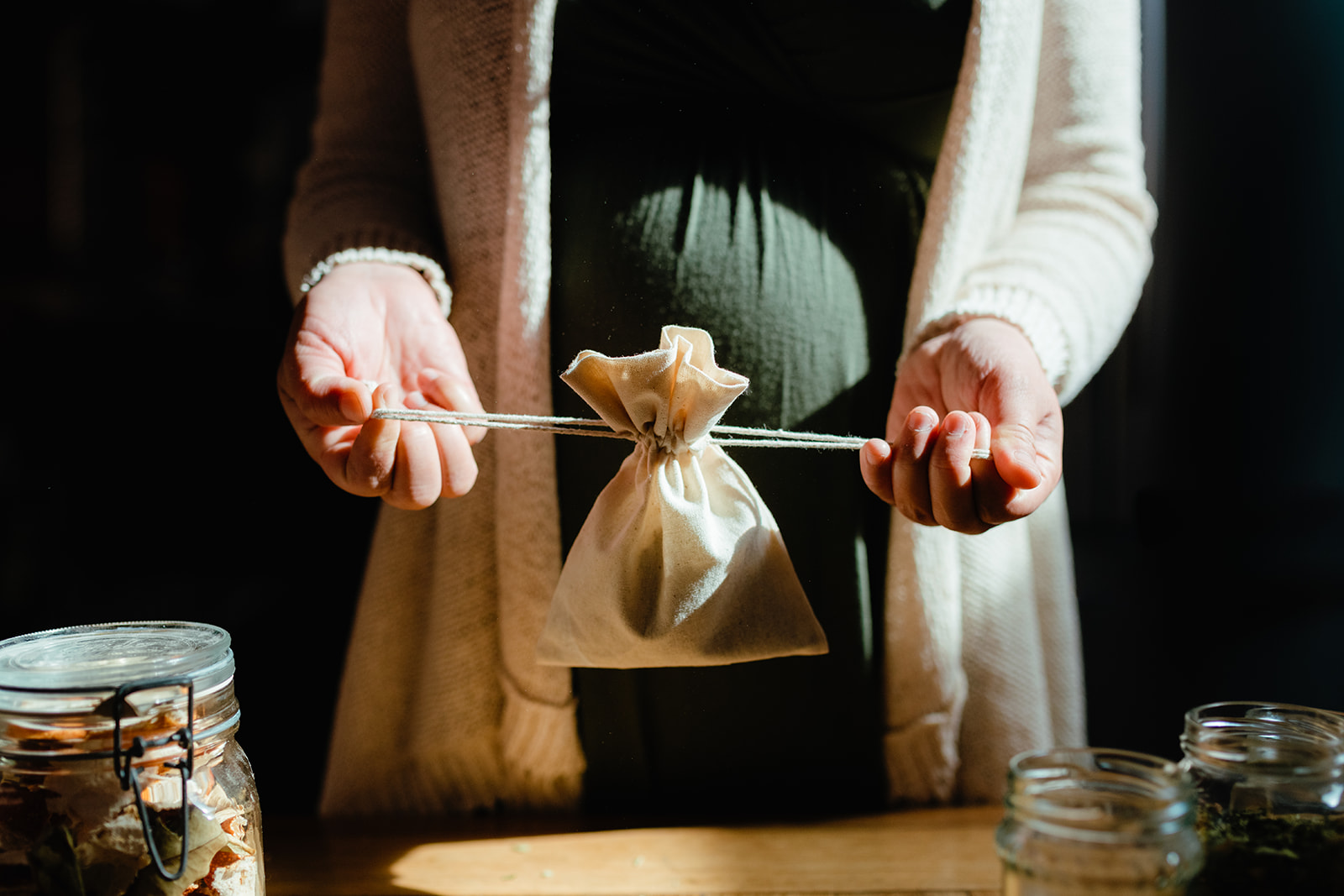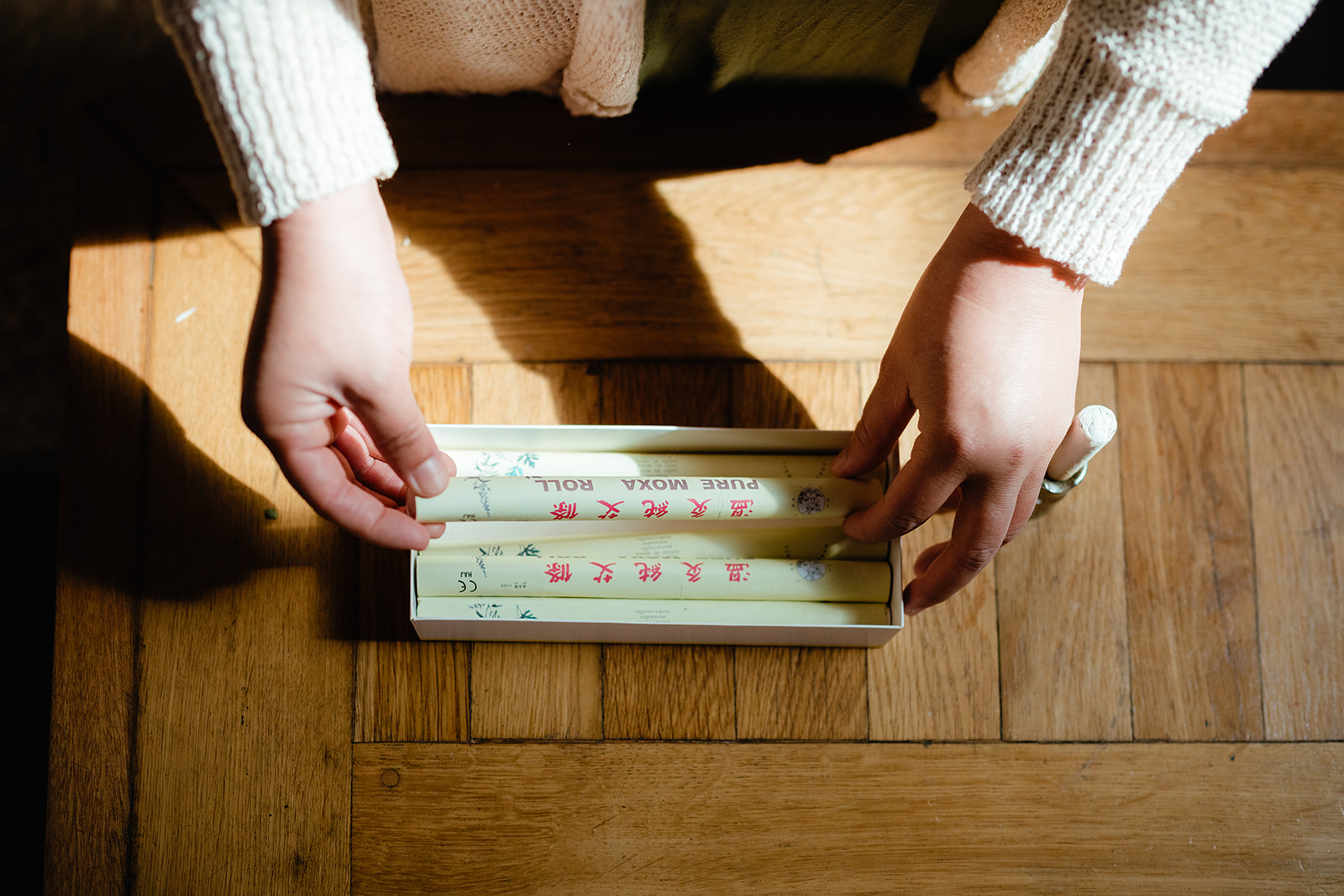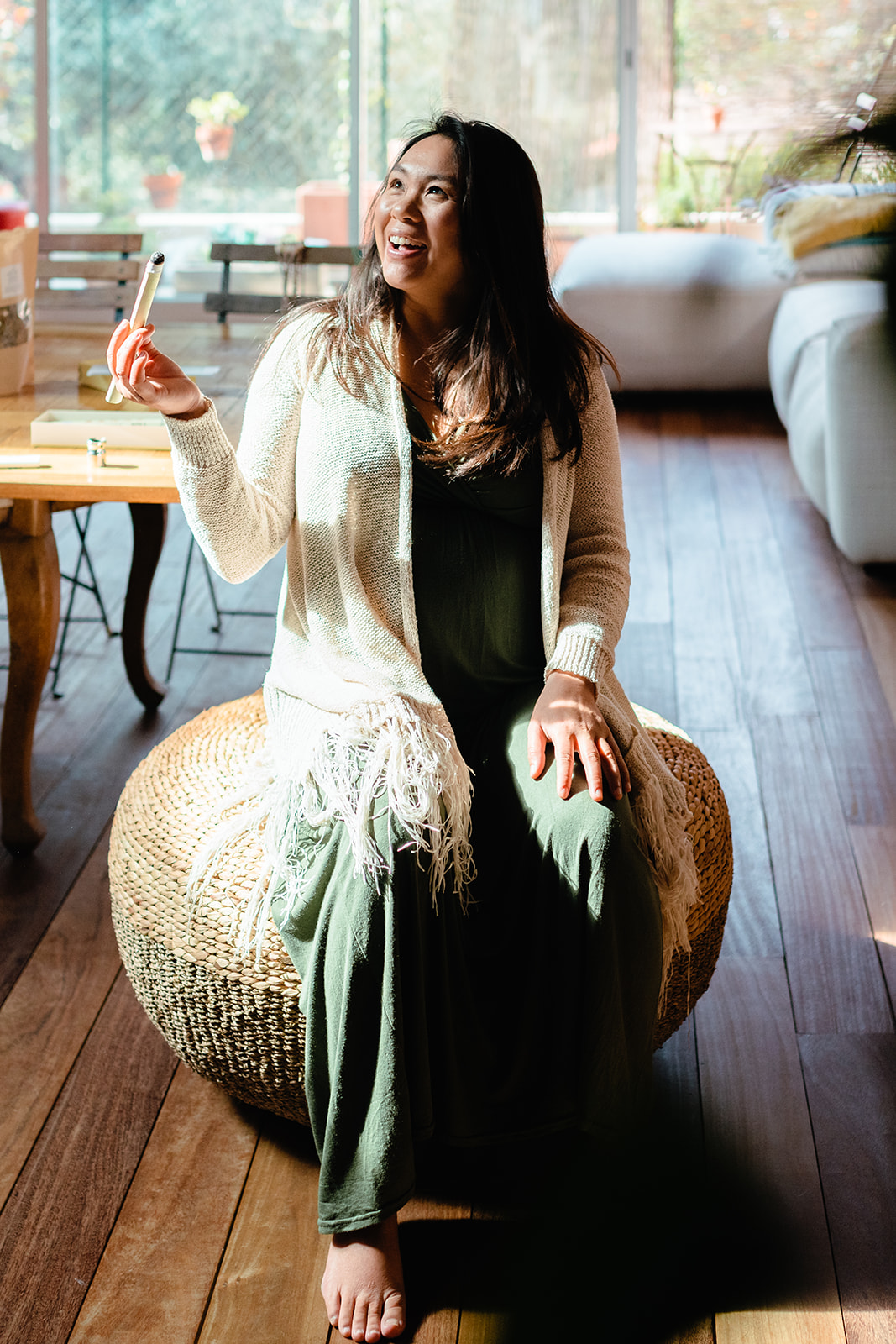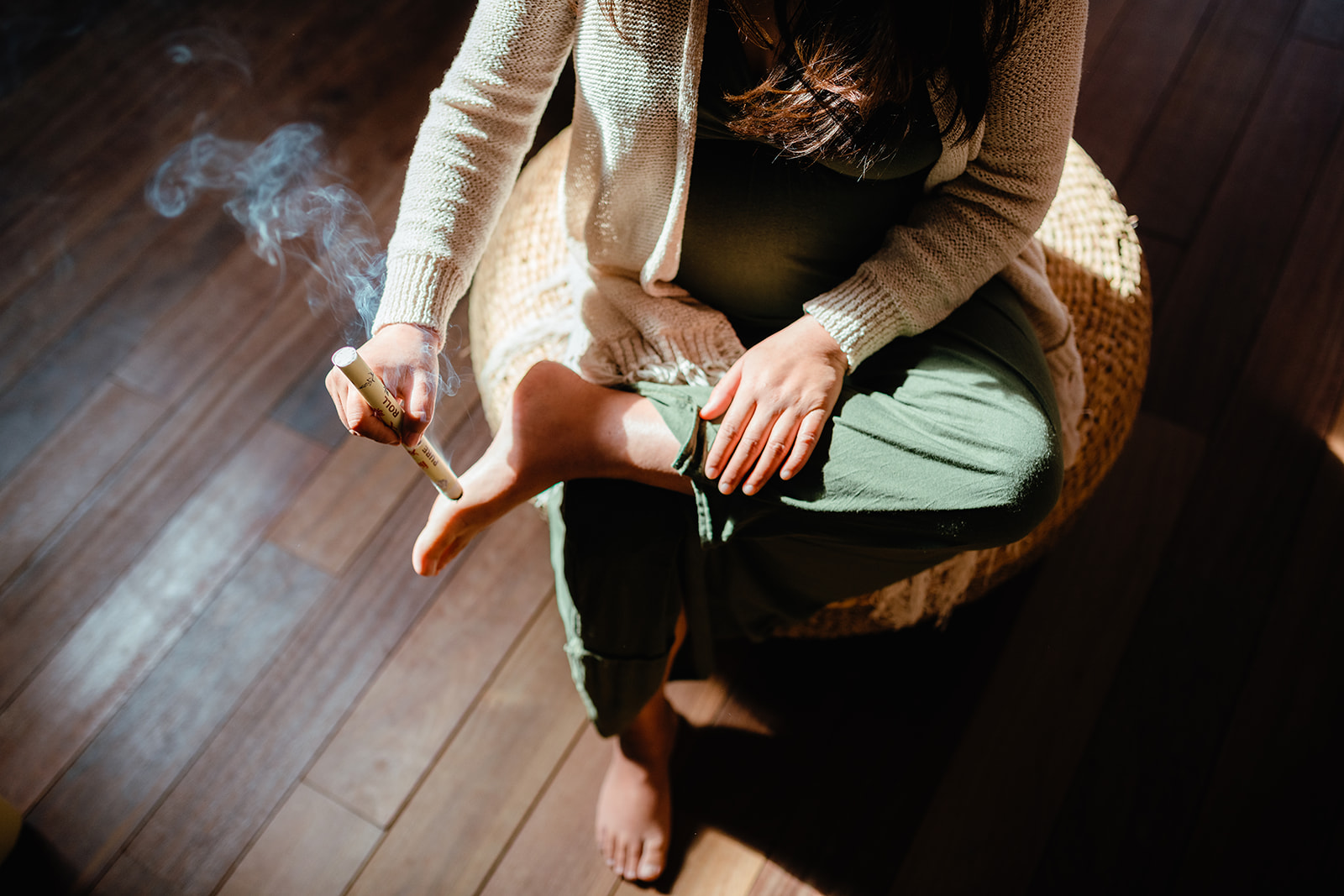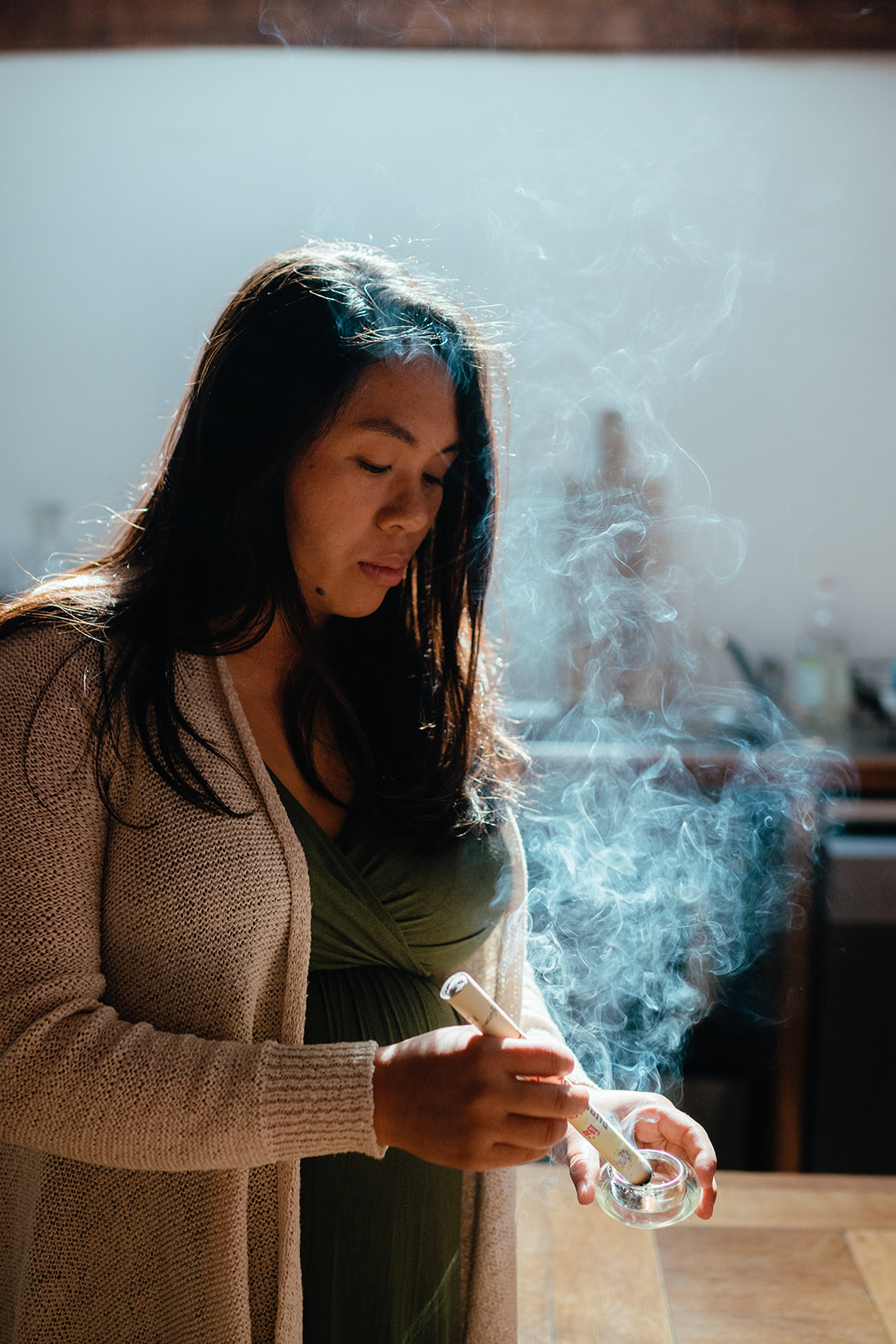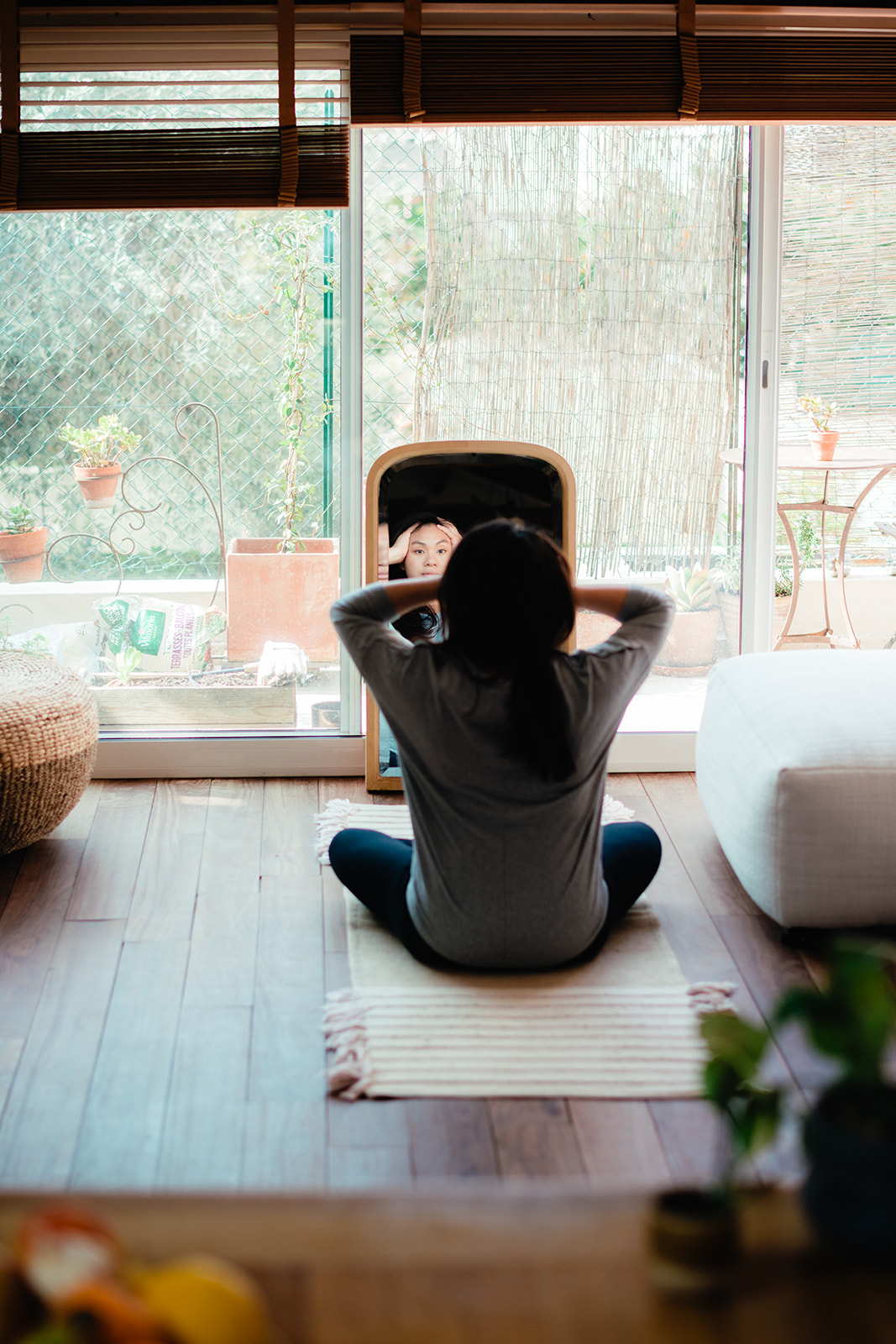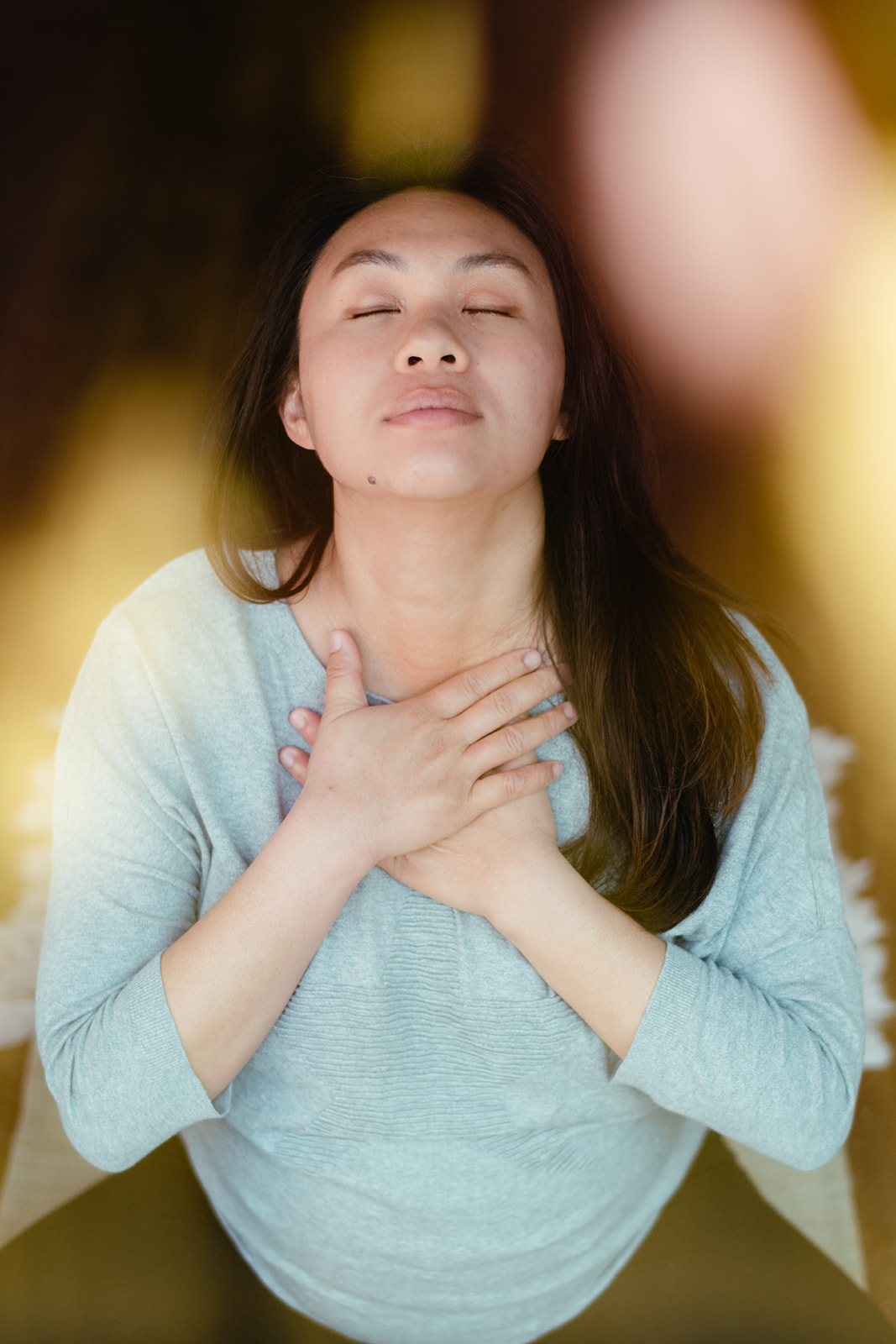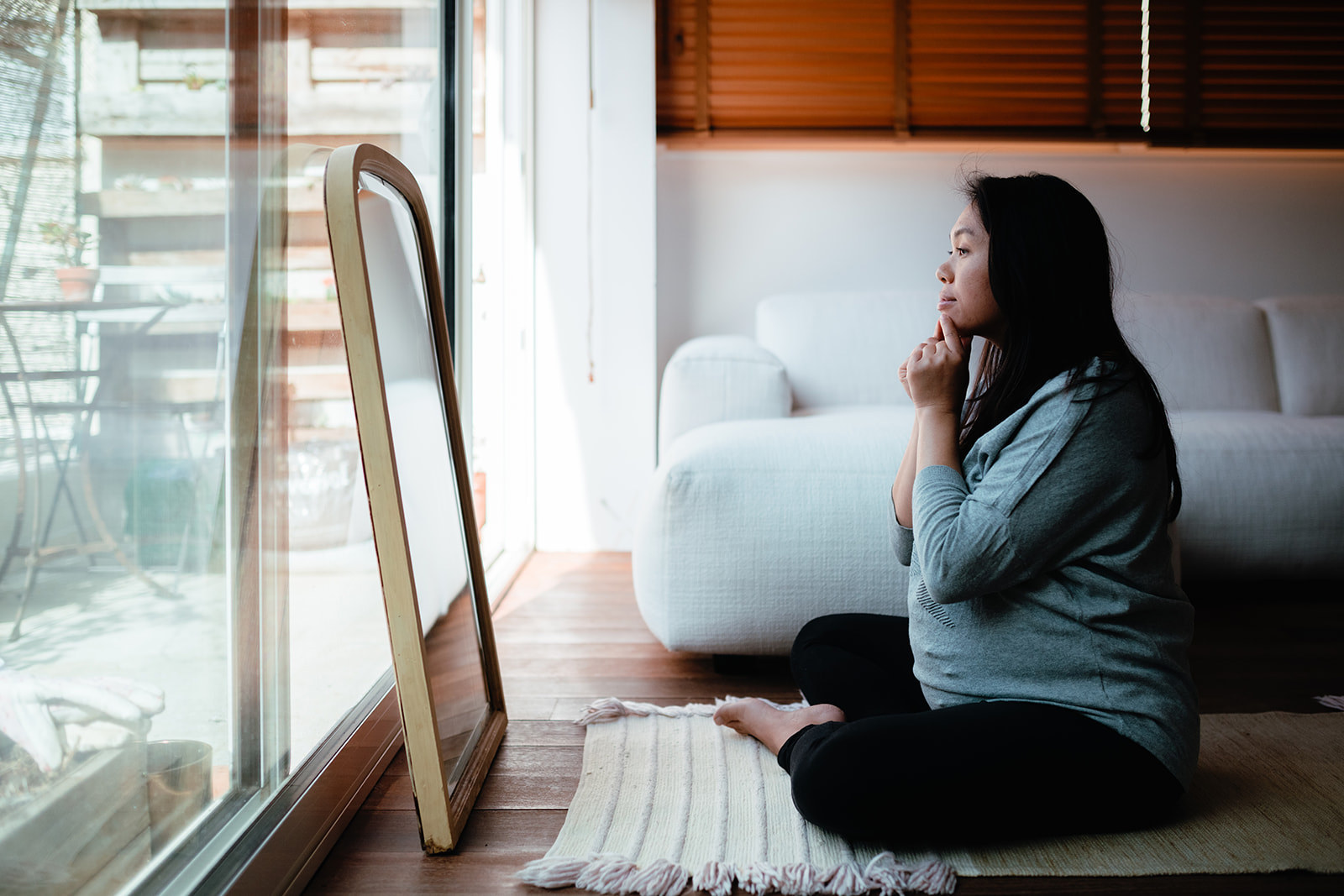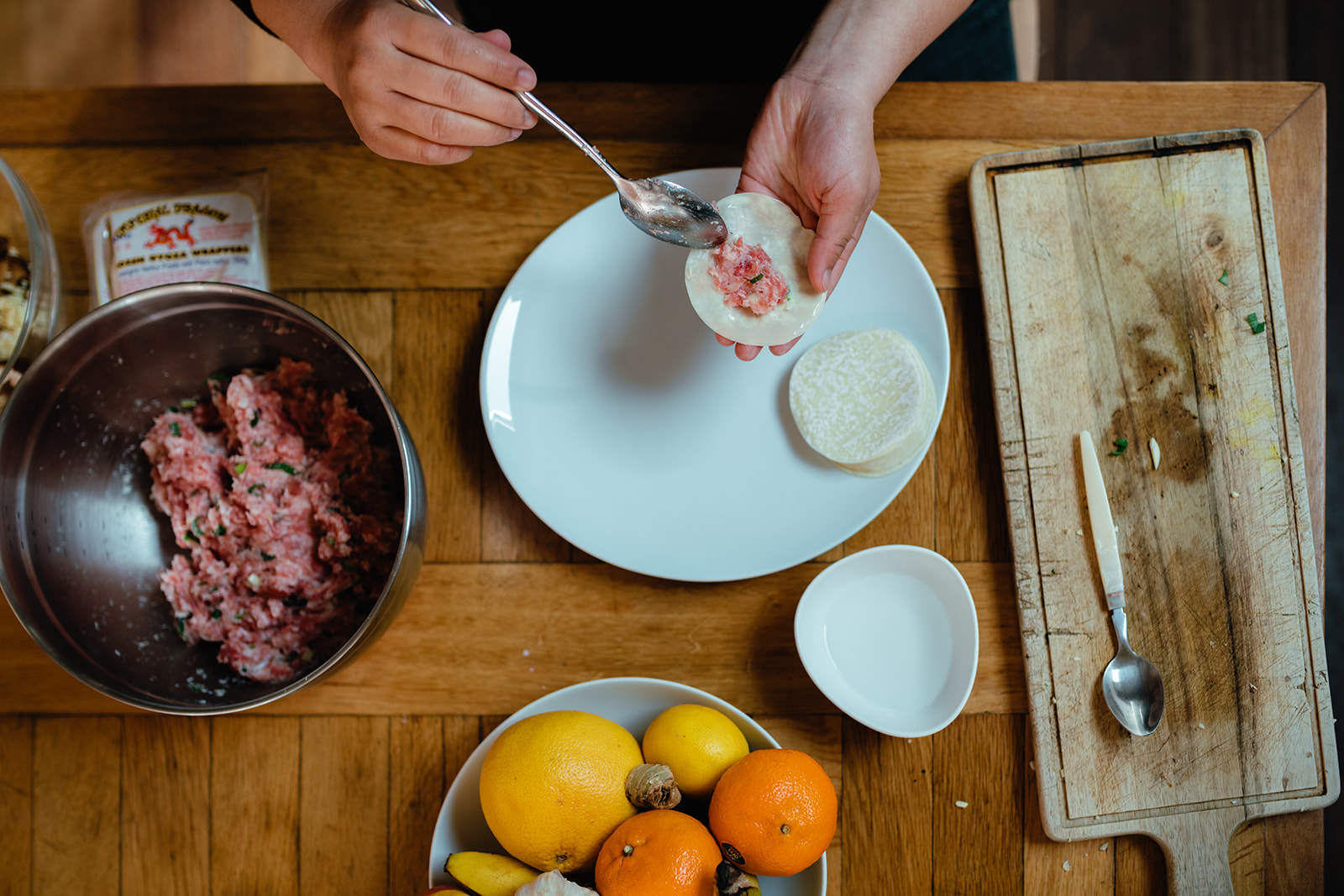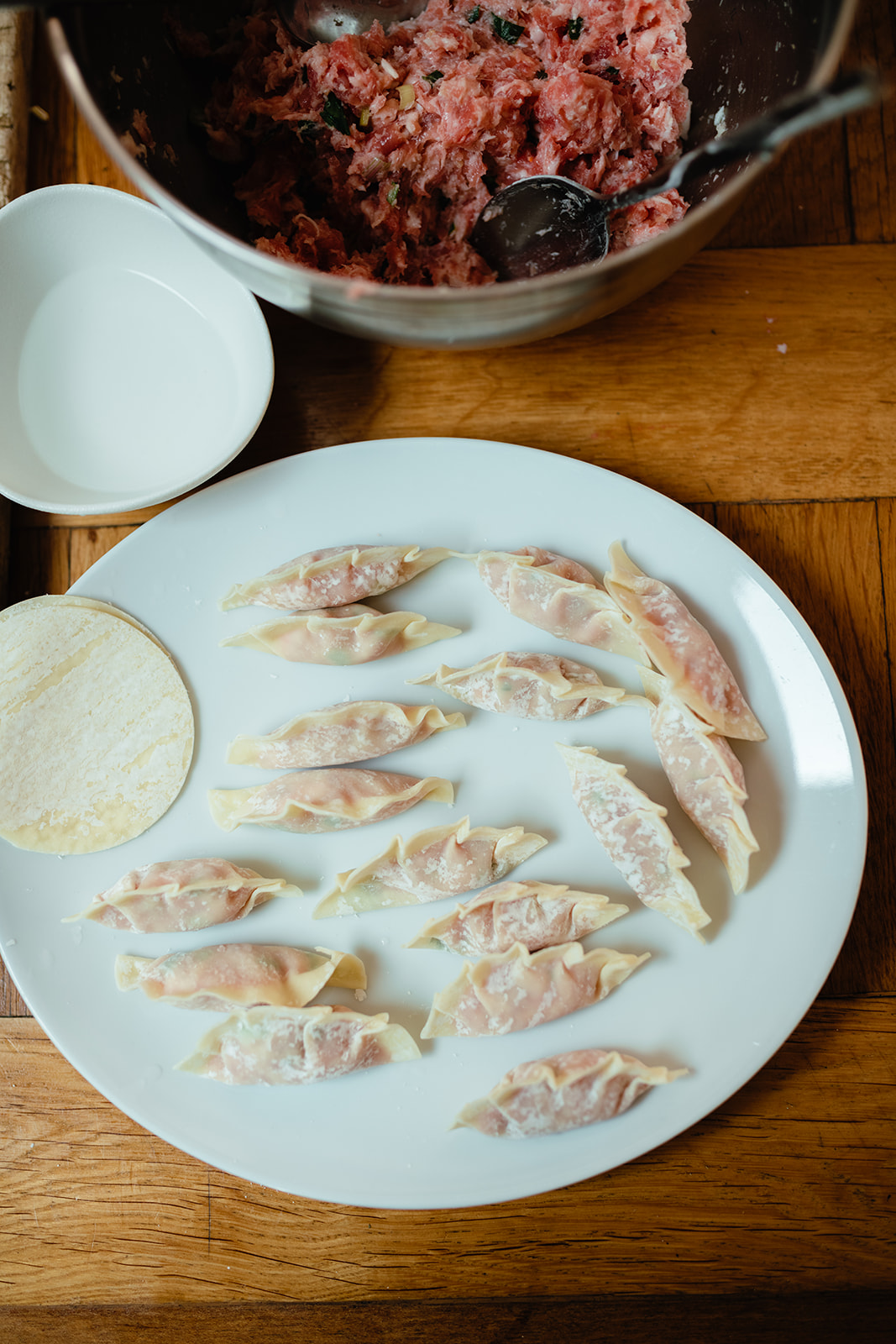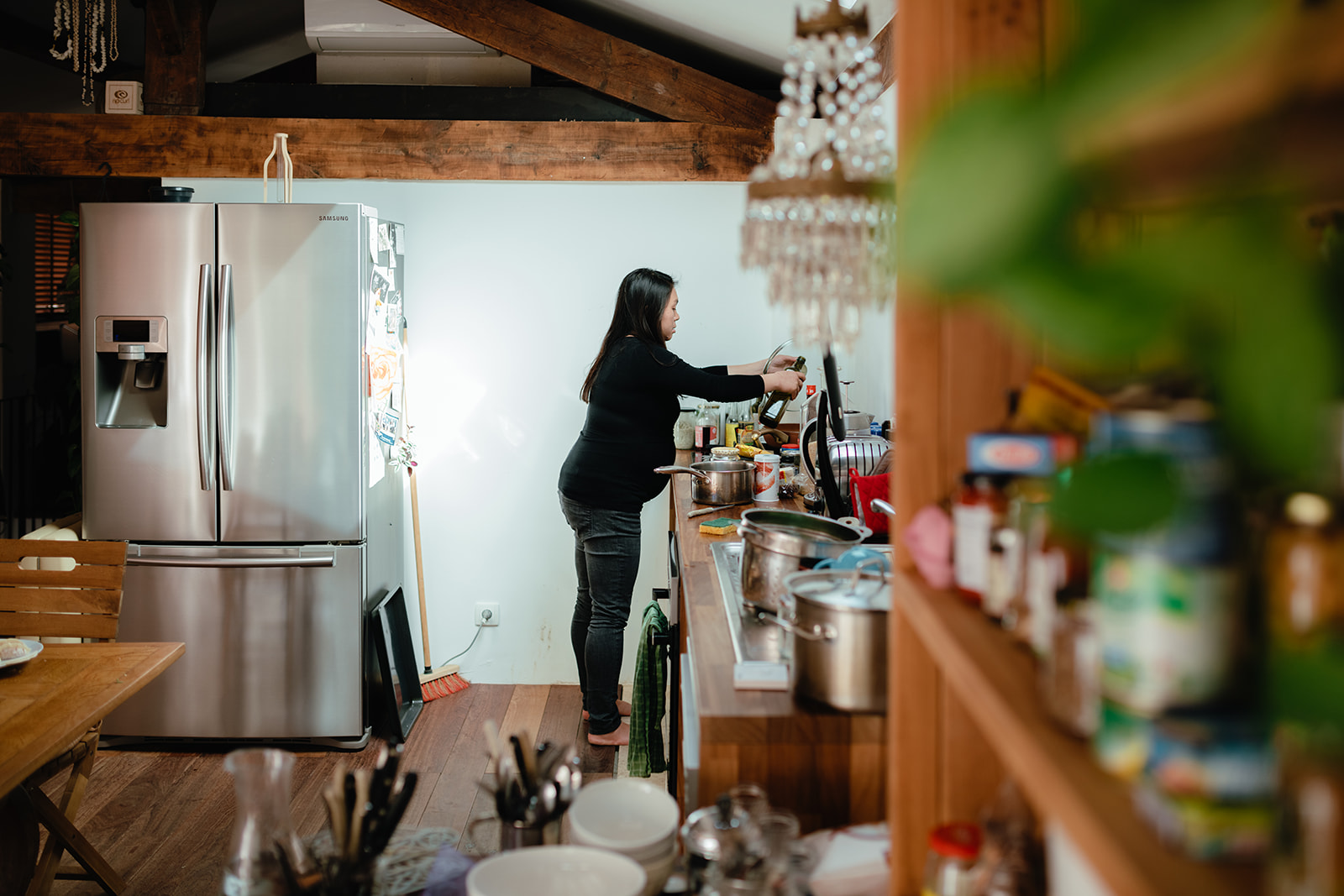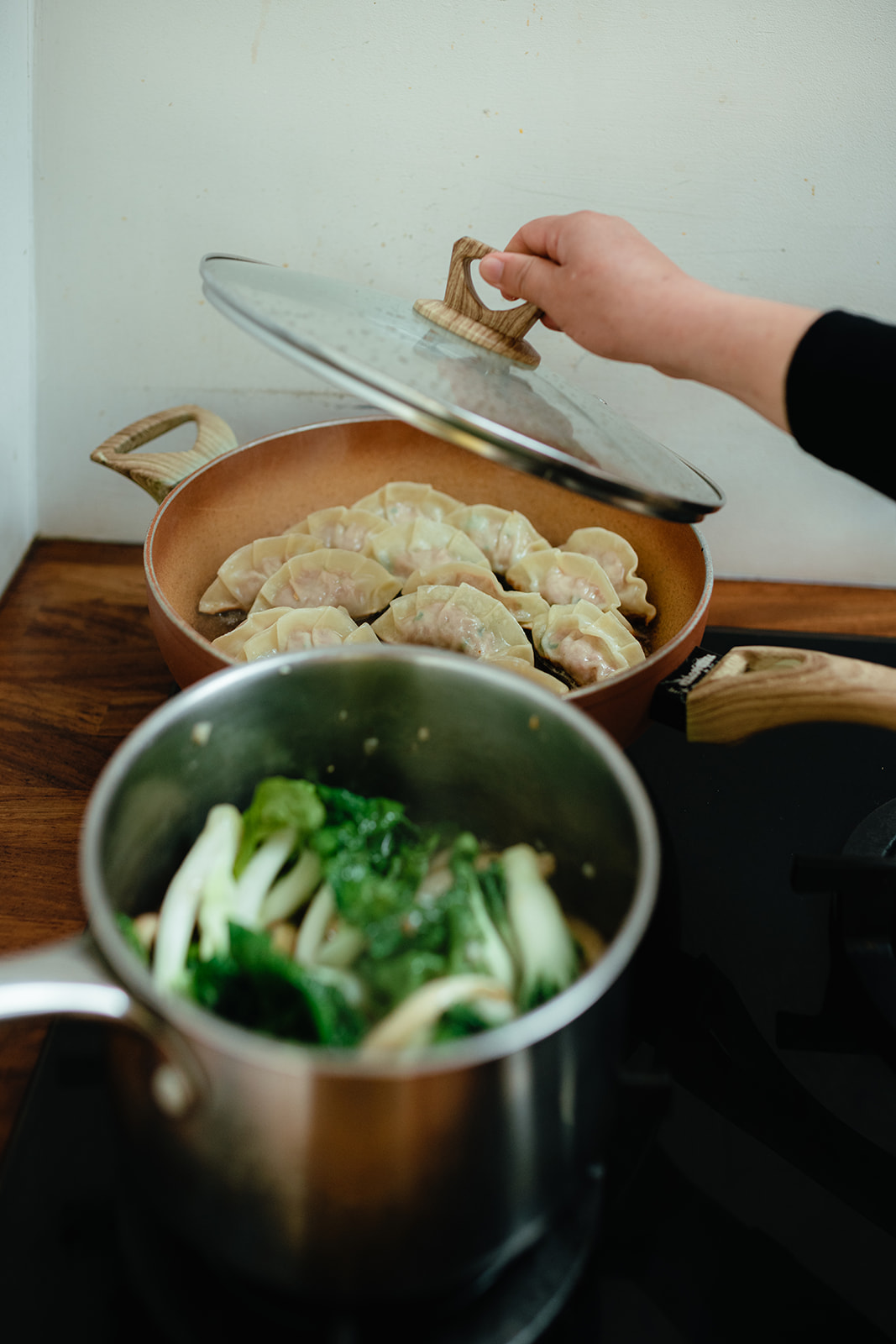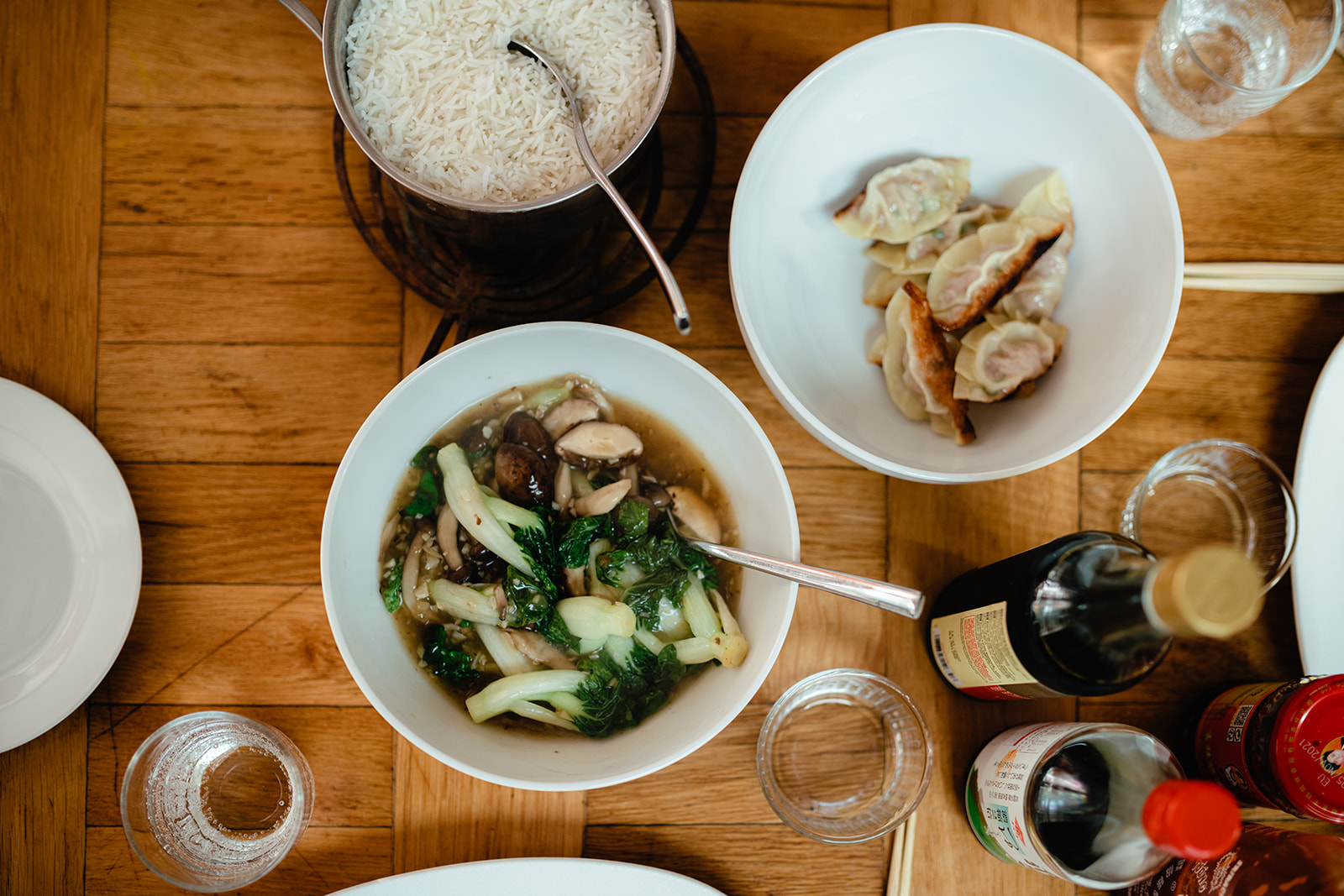 .
On being a woman, mother, and an entrepreneur:
There were times in my life where I didn't appreciate or accept being female by trying to be something I wasn't. And over time and many lessons learned, I grew and still am growing into the woman I am. I would say that I grew into accepting myself and appreciating my feminine side more and more as I started learning Traditional Chinese Medicine and healing myself. We have the both feminine (yin) and masculine (yang) sides that make us who we are and by embracing both of these sides, it is what makes us whole.. And by denying one or the other, you lose a piece of yourself which leads to dis-ease. I find that to know myself helps me to understand people better. And I find I am a better practitioner because of it. As I am expecting a baby girl, I increasingly realise that I am setting an example for her. As I was telling you, I think that moving to France has made me open my mouth to ask questions to find answers that perhaps I wouldn't have cared so much about if I still lived in the US. I love this question because it gives me perspective on how I used to be and how I am becoming as I evolve into motherhood. And it adds another dimension to being a woman and entrepreneur. Before motherhood, I was happy just planning, having my ducks in a row and checking off the list. Now, as I am experiencing the beginnings of motherhood, I have to make myself the priority, being more present, and going with the flow rather than having a list of expectations dictate how I live. So with all of this said, these experiences have influenced my views on how I operate as a woman, mother, and entrepreneur.
.
On 2020.
"I was really motivated at the beginning of 2020 with starting my face yoga challenge and beginning to set up my online services. Then, I got pregnant in July! The first trimester was when I really realised how much I needed to take time for myself because I was so tired. As I reflect upon it, it helped me prioritise the things that were most important to me and become more selective about who I want to work with.
I think falling pregnant and becoming a mother has definitely taught me that I need to go with the flow. Anytime that I try to plan or expect things to happen, I get disappointed or else I just have to wait for an answer. So going with the flow and letting things come to me has been an exercise that I've been practicing. I'd say it's given me more peace of mind and I'm able to enjoy life more.
On life.
I'd love to share this quote by Thich Nhat Hanh :
If while washing dishes we only think of the cup of tea that awaits us, thus hurrying to get the dishes out of the way as if they were a nuisance, then we are not washing the dishes to wash the dishes. What's more, we are not alive during the time we are washing the dishes. In fact, we are completely incapable of realising the miracle of life whilst standing at the sink. If we can't wash the dishes, the chances are we won't be able to drink our tea either. While drinking the cup of tea, we will only be thinking about other things, barely aware of our cup in our hands. Thus we are sucked away into the future – and we are actually incapable of living one minute of life."
.
On keeping going when the going gets tough.
Listen to your intuition. If you need to stop and take a step back, stop and reset. If you need support, ask for it. If you are offered help when you know you need it, accept it.
.
On inspiration.
A book by Osho:  Love, Freedom, and Aloneness. This was a book that I read several times during a time when I was struggling with relationships – romantic, self, and friendships… and which was one of my favorite self-care and self-love books that I've encountered so far.
An account to follow :
Rupi Kaur
, an amazing female poet.
Crab and pork dumplings recipe :
1 package gyoza wrappers (thaw out before using)
250 g ground pork (porc hache) – I suggest you have about 30% fat – this will keep the filling moist
1 can crab meat, drained (about 250g – 450 g)
1 teaspoon ground ginger or minced fresh ginger
1 stalk minced scallion
1 tablespoon sesame oil
1 tablespoon soy sauce (optional if the ground pork is already salted)
1 teaspoon white pepper
salt (omit if the ground pork is already salted)
.
Mix all ingredients together until the mixture starts to stick to itself. (This usually takes me about 5 minutes to get this consistency.)
.
Making the dumplings. Prepare a cup of water; this will be used to dampen the edges of the wrapper to create a seal.
.
Take a wrapper.
Dip your finger in water and trace the edge of the wrapper with a thin layer of water.
Place the filling in your wrappers – about 1 teaspoon worth of filling or just enough so when you close the wrapper, the filling stays put and doesn't spill out.
Fold the wrapper in half to create a half moon shaped dumpling. Make sure the edges are sealed and there are no air bubbles.
Prepare as many dumplings as you will want to eat.
.
Frying:
Heat up your pan first before adding oil.
Once the pan is warm, add olive oil or coconut oil.
The oil is ready for frying the dumplings, when it sizzles if you add a test dumpling.
Add your dumplings. Fry for 1 minute until the bottoms start to crisp and yellow.
Then, to finish cooking your dumplings, prepare a mixture of red wine vinegar and water which you'll use to degrease and steam the dumplings. Just add enough of the vinegar:water combo to cover the bottom of your pan and immediately cover with a lid to cook off the liquid.
You'll notice that the dumplings will start to turn translucent and the bottoms will start to crisp up and it will be easy to peel off the dumplings once all of the liquid has evaporated.
Remove the dumplings and serve hot.
You can serve with condiments of your choice – soy sauce, chili sauce, mustard, etc.